The Columbia-IBM Center for Blockchain and Data Transparency Energizes Startups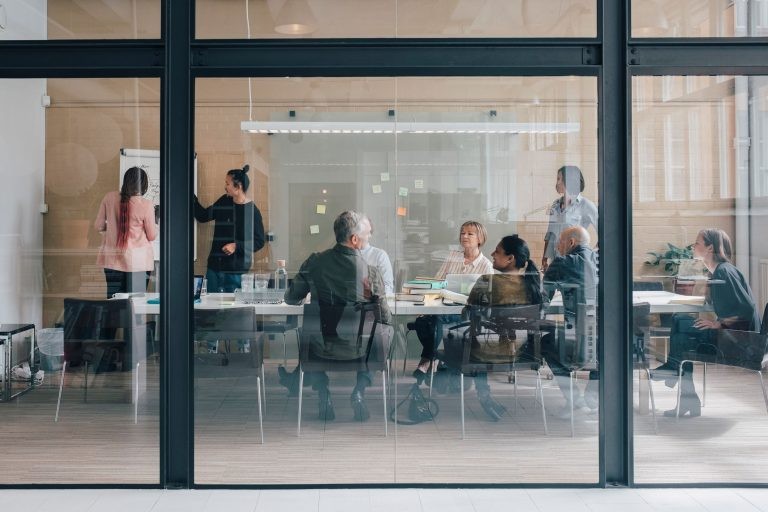 Lucidity is a blockchain-based company designing marketing analytics for digital advertising. TigerTrade is a business-to-business marketplace for trading excess retail inventory, while Bandwagon is a blockchain-based ticket authenticity and fan-identity management company using big data to help teams maximize revenue. These are just three of 10 blockchain startups that presented their products during Demo Day, held March 6 at Xandr in the Flatiron District. 
Demo Day is an outcome of the innovation track of the Columbia-IBM Center for Blockchain and Data Transparency – a center devoted to research, education, and innovation in blockchain technology and data transparency. As part of its innovation track, the center supports the Columbia IBM Blockchain Accelerator program, which administers two modules that partner with and provide support to promising startups working to build blockchain businesses and develop enterprise blockchain networks. The Data Science Institute at Columbia and Columbia Engineering are also joint partners in the center. 
Demo Day featured a keynote talk from Marie Wieck, a general manager for IBM Blockchain, who focuses on developing blockchain technology for IBM. In her remarks Wieck highlighted what IBM sees as the future of blockchain technology. Most of the momentum of blockchain began, she said, in the financial services industry. And forecasts indicate that 25 percent of banks will use blockchain technology by 2020, added Wieck, with estimates showing that by 2021 the U.S. economy will have $2.3 billion in blockchain spending. Looking ahead to 2030, investment in blockchain is expected to be around $3.1 trillion.
"The market opportunity for blockchain is huge," Wieck said, "and we at IBM believe that any new blockchain technology must be open-sourced – an open ecosystem with open governance. The blockchain space has a magnitude of projects and the question is how can we make the connections to accelerate that flow."
Wieck noted that the 10 startups who presented during the day were at the forefront of making those connections and developing the technologies that will help make blockchain a mainstream technology. All of the startups were nurtured by the Accelerator program, administered by the teams from IBM and Columbia Lab-to-Market Accelerator Network, and all have products or services ready for the market. As part of the accelerator program, the 10 companies had technical, academic and business mentors from IBM and Columbia. They had access to design workshops from IBM, an experienced network of business and technical support, and connections to the Columbia research community and student talent pools. They also had business-value design assistance as well as access to IBM Cloud technology and Hyperledger Fabric technical assistance. The goal of the program is to help network founders or startups develop their ideas into viable companies offering blockchain solutions. 
Dmytro Pokhylko, Director at the Lab-to-Market Accelerator Network at Columbia, said the Innovation Track is starting a new module called LAUNCH that will focus on early-stage and university-affiliated teams. LAUNCH kicked off March 14, with the 10 inaugural companies gathering in the Design Room of Riverside Church for a match-making session with mentors and partners. One day soon, said Pokhylko, with support from the network these teams could evolve into full-fledged companies with products and services bridging blockchain across an array of sectors. 
Juliette Fisbein, Director of Strategy and Operations at Columbia-IBM Center for Blockchain and Data Transparency, said Demo Day showed what can happen when the center supports promising startups. 
"Demo Day was a successful event with great presentations from the startups that have been participating in our network program," she said, "and the new cohort of startups that will launch tomorrow shows equal promise. The energy during Demo Day was palpable and illustrated the excitement around the development of blockchain technologies that will move the sector ahead while benefitting society."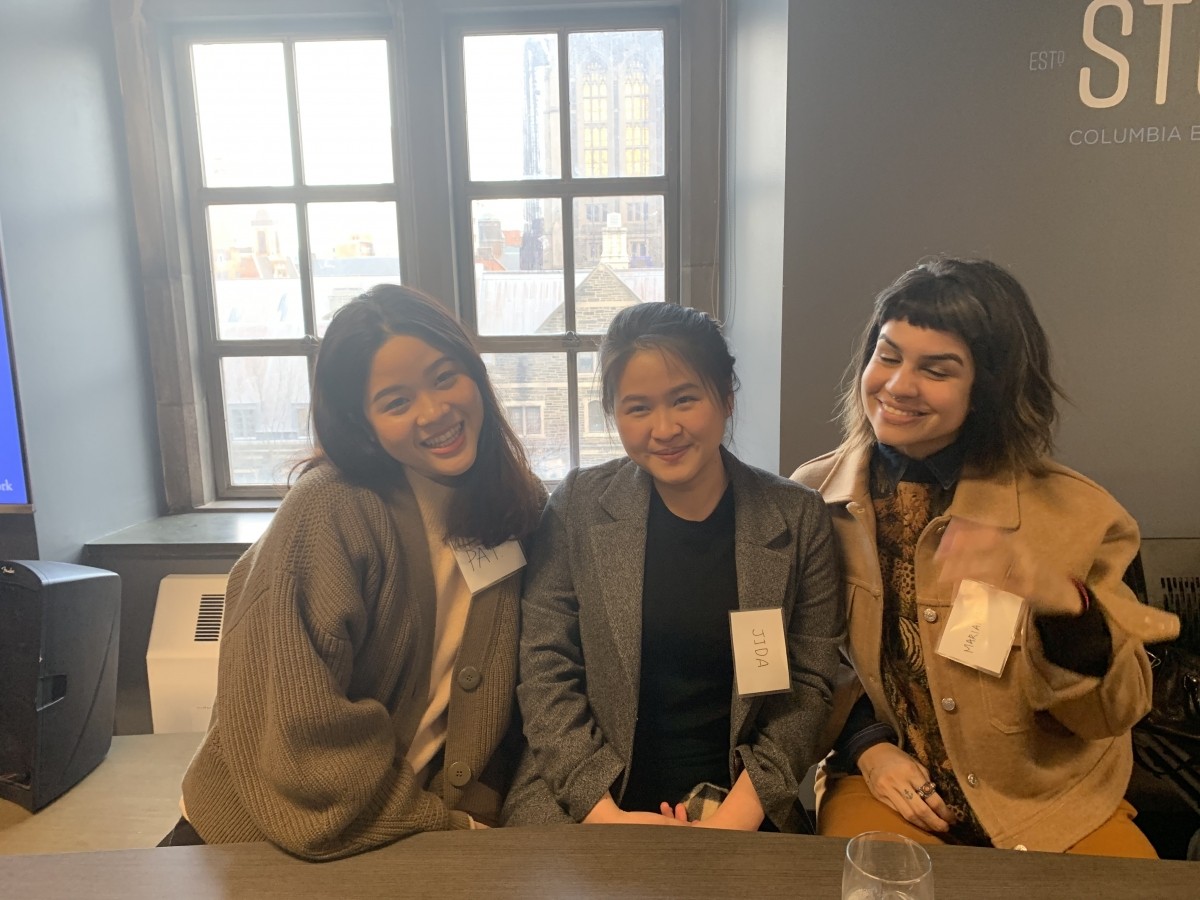 Here are profiles of the 10 startups that presented during Demo Day:
Tokenizing corporate debt with Securitize
Securitize is a compliance platform and protocol for issuing and managing digital securities on the blockchain. The company provides the framework to launch "digital securities" — security tokens — including but not limited to issuer services, investor services and support services. The Securitize Digital Securities protocol has the highest adoption rate in the market, and they have impressive initial traction from tokenizing venture funds with clients including Blockchain Capital, Spice VC, Science Capital, 22x Fund, Cityblock Capital, Lottery.com and Augmate.
Preventing fraud in digital advertising with Lucidity
Lucidity is a blockchain-based marketing analytics company for digital advertising. They have gained significant market traction delivering transparent ad measurement at scale to brands including Toyota, GameStop and others. In a convoluted supply chain where data discrepancies and fraud are common and cost marketers more than $50 million per day, Lucidity used blockchain technology to enforce measurement standards and create a transparent, auditable record of marketing performance. Lucidity is working to become the protocol of record in digital advertising, engaging with IBM's CMO's office as well as other Fortune 1000 advertisers, publishers and agency holding companies. The goal is to prevent fraud in digital advertising, which currently costs marketers $16.4 billion globally.
Trade finance in emerging economies with TigerTrade
TigerTrade is an international B2B marketplace for trading excess retail inventory, with a focus on emerging markets. They work with large brands and retailers to sell their end of season merchandise to customers in new markets that do not compete with their existing distribution channels. TigerTrade recently launched TradeFlo, an end-to-end blockchain trade facilitation platform for vendor verification, merchandise authentication, payments and shipments tracking. They are also building and scaling a trade finance blockchain network for emerging markets. Starting with retailers and manufacturers, which is TigerTrade's existing customer base, the platform has implications beyond retail to any brand purchasing products from emerging economies. There is also a "blockchain for good" component as the streamlined process and marketplace of customers will have a positive impact on business owners in emerging economies.
Loyalty with Phunware
Phunware is the pioneer of Multiscreen as a Service (MaaS), a fully integrated enterprise software platform for mobile that provides companies the products, solutions, data and services necessary to engage, manage and monetize their mobile application audiences globally at scale. Phunware helps brands create category-defining mobile experiences, with more than one billion active devices touching its platform each month. They have raised $100M in VC funding and recently were the first company in history to simultaneously listed on NASDAQ and launched a Security Token Offering (STO) with PhunCoin. Phunware's Loyalty blockchain focuses on Fortune 1000 brands in retail and hospitality. By token-enabling their platform for loyalty, PhunCoin aims to provide consumers white labeled, incentives-based loyalty programs and a decentralized data exchange.
Audit of food supply chain with Connecting Food
Connecting Food provides digital solutions to create transparency in the food supply chain from farm to fork, with several major European grocery retailers and food brands as customers. Their solutions include LiveAudit, a 24/7 digital audit that verifies the respect of product criteria, such as organic or GMO-free status, for each product before registering on blockchain, and LiveEthic, which uses smart contracts to reward farmers for participation in the system and for the quality of their produce. They also have a smartphone app that allows consumers to scan a QR code to see information on the food supply chain and audit results, which helps brands establish credibility in their products. IBM and Connecting Food are exploring a "network of networks" with Connecting Food as an upstream auditor of food supply chain data, linked to the IBM Food Trust™ solution. This will help ensure that accurate data is being entered on blockchain and also offer an app for customers to see the journey of their food through the supply chain.
Equipment leasing with Ferrum
Ferrum is Canada's first blockchain equipment lease financing company, with a goal of increasing transparency and streamlining processes in this $1 trillion global industry. They work with businesses in sectors such as transportation, agriculture, energy, technology and construction, as well as the public sector including municipalities, universities, schools and hospitals. The mother-son team has 40+ years of experience collectively in the equipment leasing space and also boasts an experienced team of blockchain advisors and global influencers. Participation in the accelerator program is helping Ferrum to build and scale their product for equipment lease financing, with a business network of lessors, funding partners and equipment vendors.
Ticketing with Bandwagon
Bandwagon is a blockchain-based ticket authenticity and fan identity management company that uses data to help teams and event organizers maximize revenue by focusing on increasing game day attendance and fan engagement. The company's focus began with college football and has now expanded to include other sports, live music arenas and conventions. Aiming to be the global validator of digital tickets, Bandwagon is tackling a $30 billion industry where more than $2.3 billion annually is spent on fake tickets. Bandwagon is creating a ticketing network that includes event organizers (sports teams, festivals, concerts, and others) whose tickets change hands multiple times across multiple secondary ticket marketplaces. Eventually they will also use the data to provide ultra-customized engagement with fans based on the data analytics and will also include merchandisers who market to fans as part of the business network.
Patent registry and licensing with IPwe
IPwe is building the world's first blockchain-based patent platform — a place where the patent ecosystem can come together to transact, interact and communicate. IPwe makes it easy to assess patent portfolios, buy, sell and license patents, pay maintenance fees and engage relevant third-party services. They enable new types of services that are currently impractical or unavailable including insurance and patent-based financing. IPwe provides a patent licensing platform, with streamlined processes and reduced fees to increase transparency and lower transaction costs. IBM is the largest holder of patents in the US, and one of the largest in the world, and will be the exploring the use of IPwe's platform during the accelerator program.
Outcomes based health insurance with MetaMe
MetaMe is a universal wallet and Smart Data marketplace, empowering people to take ownership of their digital selves through personalized AI and enabling them to use their data to create value that improves their lives. Their key innovation is Universal Smart Data objects, called metaPods, which are a new asset class of data that is containerized, decentralized, private and compliant. They are partnering with healthcare company AXA to build a consumer app to encourage wellness programs through outcomes-based insurance. MetaMe is creating an outcomes-based health insurance blockchain network. This will include health insurance companies, medical devices and wearables manufacturers, and hospitals along with wellness and lifestyle companies. Their consumer-facing app will encourage wellness behaviors with personalized nudges, support and token-based incentives.
Education and professional credentials with Credly
Credly empowers organizations to recognize individuals for demonstrated competencies and skills. The company's mission is to connect people to opportunity based on their demonstrated talent and capabilities. Credly's Software as a Service (SaaS) is the industry standard, vendor-neutral platform for verified job skills and professional credentials with clients including Microsoft, Adobe, Cisco, Oracle, GED Testing Services and IBM. Credly and IBM are collaborating on a blockchain-based learning and professional credentials network. IBM currently uses Credly for its professional badging programs via the Credly Acclaim platform, and will continue to partner with Credly on a blockchain-based credential network that includes employers, academic institutions and professional certification organizations.